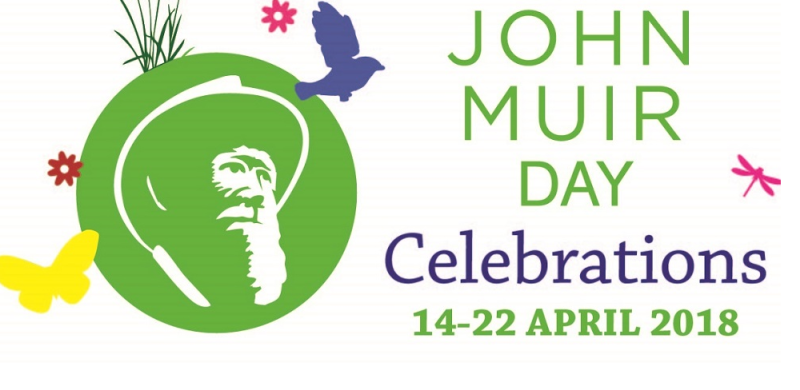 Two for One offer on Coffee & Teas plus Limited Edition John Muir Birthday Caramel Milkshake
It's John Muir's 180th birthday this year!
John Muir was a Scottish-born naturalist, author, environmental philosopher and early advocate for the preservation of wild places. He's considered to be the 'founding father of the National Parks movement' – his activism helped to preserve the Yosemite Valley, Sequoia National Park and other wilderness areas, and he founded the Sierra Club. His letters, essays, and books telling of his adventures in nature have been read by millions.
As a partner to the John Muir Way, Helensburgh Heroes is entering into the spirit of the occasion by offering all visitors to Hucksters Cafe the opportunity to buy one get one free on any coffee or tea purchased during the week and the opportunity to purchase a special limited edition birthday caramel milkshake.
Birthday celebration events will be held across Scotland between the 14th and 22nd April 2018 (his actual birthady is the 21st) to celebrate the great man's life. A few are listed below:
Art Exhibition – 'Land Becomes Sea Becomes Land' Saturday 31st March to Sunday 20th May, 1pm to 5pm daily Dunbar Town House Gallery, Dunbar.
Paintings by Susie Goodwin, local artist and creative director of North Light Arts. 'This exhibition is a reflective journey through my environmental practice over a number of years; my inspiration is the local land and seascapes around Dunbar – the playground of the great environmental thinker John Muir.'
Wild Day Out – Saturday 14th April, 10am to 4pm Holyrood Park Education Centre. Free, no need to book.
Join HES and RSPB Scotland for a day of discovery as you explore the wild terrain of Holyrood Park. Get hands on with a range of fun and family-friendly activities including mini beast hunts, making seedbombs and take part in Edinburgh's first ever Worm Charming competition.
Wildlife photography for beginners Saturday 21st April, 4.30pm to 6.30pm Meet at Linlithgow Palace. Adult £10, Concession £7, Child £5 – 10% members' discount. Booking essential.
Free Bike Hire on the John Muir Way Saturday 14th to Sunday 22nd April Belhaven Bikes, Dunbar. - Explore John Muir's hometown of Dunbar, and the natural environment which inspired him, with free one day bike hire during the John Muir Day Celebrations 14-22 April. Includes electric bikes. More information at 01368 860300
Art Exhibition – 'William Keith and John Muir: Kindred Souls' Sunday 1st April to Saturday 30th June John Muir's Birthplace, Dunbar. Explore the work of John Muir's close friend William Keith, a respected Californian Landscape painter. The two friends shared similar interests in and attitudes towards nature and, of course, their Scottishness.
For full details of events celebrating John Muir's 180th Birthday visit the Discover John Muir website HERE