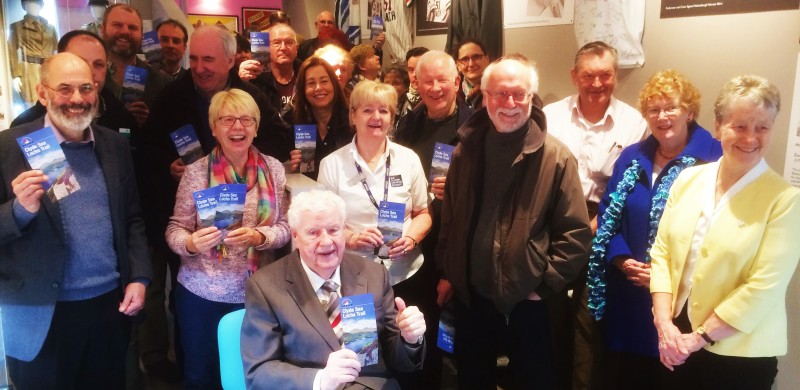 The Heroes Centre was delighted to host the launch of a new leaflet that promotes the Clyde Sea Lochs Trail on Tuesday March 20th.
The Clyde Sea Lochs Trail stretches from Dumbarton Castle to Arrochar Village by way of the Clyde coastal route through the lochside settlements and the Rosneath Peninsula and leads visitors on a fascinating 65 mile journey of discovery around the northern shores of the Firth of Clyde and its beautiful sea lochs.
The trail includes castles, gardens, history, wildlife, seashore and woodland walks, coastal and mountain scenery, a Geocache trail, must see buildings and great places to eat, making it ideal for a day out, either touring by car, or by bike. Visitors can use the map to see all the route possibilities and information panel locations, most of which have nearby car parks and offer picnic spots with views. There is also a geocache trail directly linked to the route as an added attraction.
The new leaflet, sponsored by Balmillig Bed and Breakfast, Forest Holidays, Helensburgh & Lomond Chamber of Commerce and Friends of Our Park Visitor Giving Scheme, is available to visitors to the Heroes Centre.