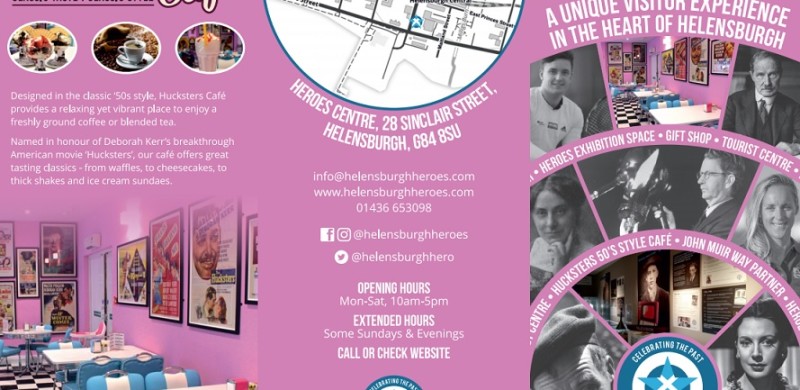 A new marketing brochure has been produced by the Helensburgh Heroes Charity to promote the Heroes Centre to both visitors and the local community.
The outer brochure is designed in bubble gum pink to reflect the decor of the 1950s Hucksters Cafe that can be found within the Centre whilst the inner blue represents the charity's core colours.
The tri fold leaflet contains details of opening times, location, events, attractions and a 'Buy One Get One Free' tea or coffee voucher to be redeemed in Hucksters.
The leaflet is available within the Centre and will be stocked by attractions and tourist information points across the area.