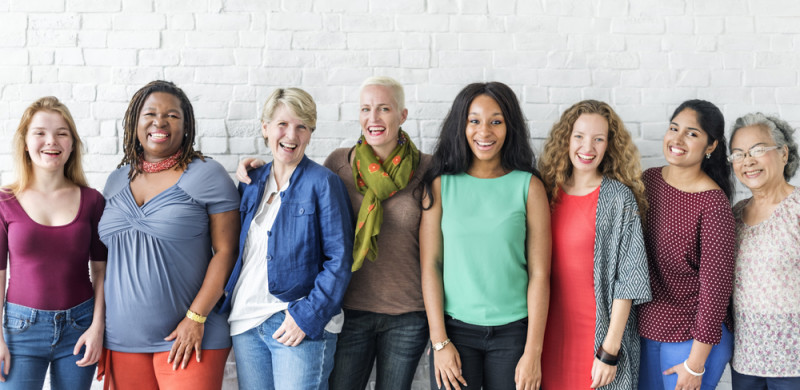 Helensburgh Heroes has today released final details of its Women of All Ages Project including a contributing author's Submission Form.
The project aims to celebrate the Centenary of some women being granted the right to vote in the UK. We have launched this project in memory of local suffragette and activist Eunice Guthrie Murray.
Eunice was also a prolific writer and published many books. She dedicated her 1930 book 'Scottish Women of Bygone Days' to 'To the Women of All Ages who Defied Convention and Held Aloft the Banner of Progress".
The charity wishes to commemorate Eunice's life and others like her by creating a book written by 100 local women of all ages, titled: "To the Women of All Ages by Women of All Ages".
Each contributor – from primary school age to our elder community members – selects an inspirational female role model and write a maximum of 300 words about their nominee and explain their choice.
As a thank you for participating, you will receive a copy of the book together with a specially commissioned Vote 100/Eunice Guthrie Murray commemorative medal at a special event to be held in Helensburgh on January 21st 2019, the 141st anniversary of Eunice Guthrie Murray's birth in Cardross.
This project isn't about having a book compiling 100 biographies. Instead, it's about how you, the women of the Helensburgh & Lomond area, and your role models. The woman you write about doesn't have to be a celebrity or someone who's achieved something major. It could be a relative, a friend, someone from the local community. Of course, you could also write about a politician, an artist, an author, etc. While you should be from the Helensburgh area, your nominee doesn't have to be. When you write, think about what message you want to get across. You won't be able to fit everything into the limited word count you're restricted to, so decide on a few key points.
Here are some questions that might help you:
Why did you decide on this nominee?
What's your connection to them?
What's the nominee's greatest achievement?
What do you admire about them? In what way would you like to be like them?
Were there any challenges your nominee had to overcome?
If you could choose one anecdote about your nominee to tell a group of friends, what would it be?
Does the nominee have a connection to Helensburgh?
Remember, this isn't about providing a biography that anyone could write about your nominee. It's about your personal view of them, about how they inspired you, what you find the most interesting about them.
Hints on how to get started
Take a large piece of paper and write down all the things you find important about your nominee. Stop after five minutes, then circle the three most important points you want to bring across. Sometimes, it helps to ask someone else to circle what they find the most important.
Write a letter to your nominee and tell them both what you admire about them and what you think they could have done better. Sometimes, thinking of their weaknesses and challenges can help make them seem more approachable ("human").
Write ten interview questions for your nominee. The next day, pretend you're the nominee and answer them.
Submitting your entry
Please complete the submission form and return it via email to: info@helensburghheroes.com
Or please feel to drop it in or post it to:
Helensburgh Heroes
28 Sinclair Street
Helensburgh
G84 8SU
We would be most grateful if you could complete and return your submission by SUNDAY 30th SEPTEMBER 2018
If you require any assistance or have any queries please email us at info@helensburghheroes.com or message us via our Facebook page